While in barber school together, Debbie and Ryan Vidotto (mother and son) envisioned and planned The Good Life Barber Shop. We love the barber tradition and the community that has grown around the barber shop. From the beginning, the shop business has been built primarily by word-of-mouth and we have the best client base on the planet. We strive to keep it a place a guy can really relax and get professional, great grooming (the coffee or beer is on us).
The Good Life Barbers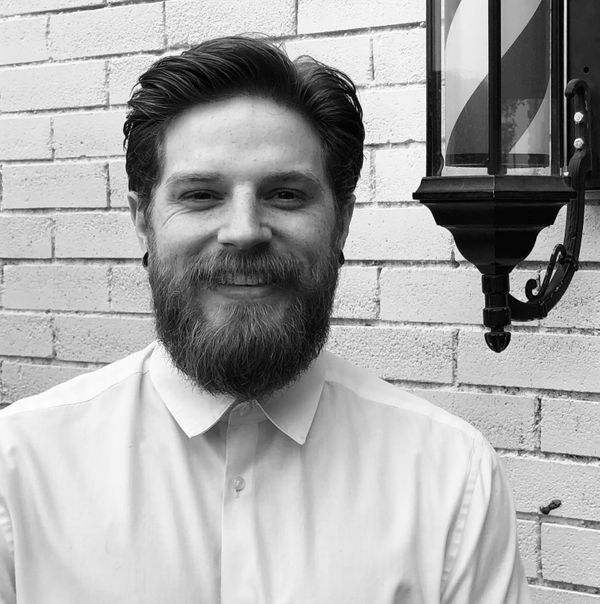 Michael Roach
Barber
Delivering the history and tradition of amazing barbering is Michael's primary motivator. His favorites are classic hairstyles and luxury shaves. Born and raised in Austin, Michael loves spending time with family (his sweetie and their two dogs) and friends, riding his motorcycle, and watching sports (Huston teams especially).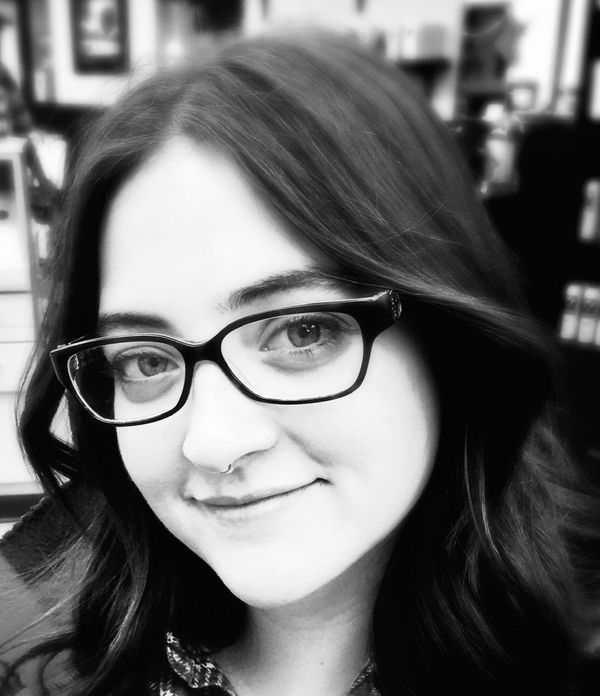 Addie Flanagan
Barber
We welcome Addie Flanagan to The Good Life Team!! Addie, a little like Goldie Locks was originally from a small East Texas town, moved to the big city (Dallas), but decided Austin seems just right! She has a similar history in the hair business. She became a Cosmo first but after a couple of years decided she loved barbering and officially became a barber three years ago. Addie likes to be active, hang out with friends and her two fur babies (Cooper the dog and Mr. Smee the cat).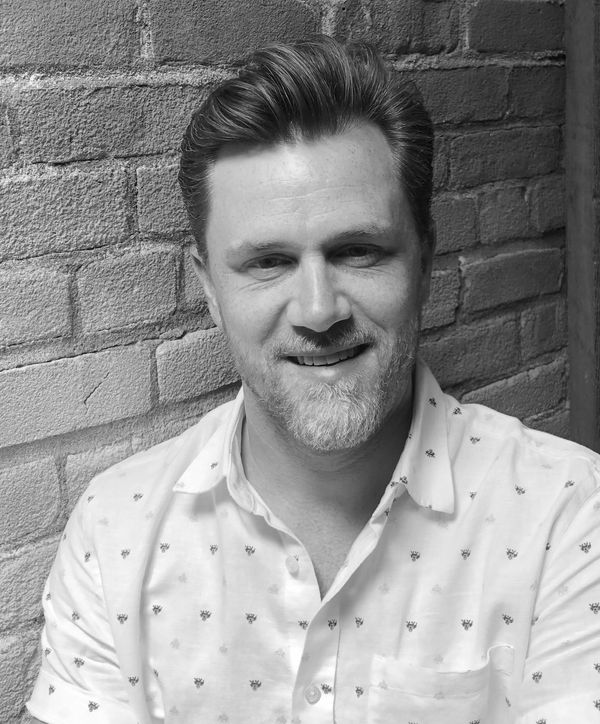 Matt Mathews
Barber
Matt grew up in Arkansas but began barbering in NYC in a 92 year old Manhattan barber shop. Matt and his wife moved to Austin in 2017 and have fallen in love with our great city. When not serving up classic men's grooming services, Matt enjoys kayaking, golfing, eating Texas BBQ and spending time with his family (which includes a new baby).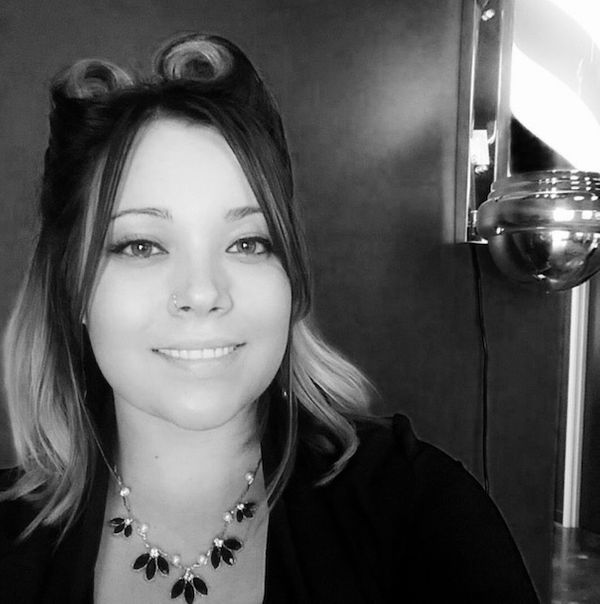 Courtney Schwab
Barber
Courtney is a native to the Austin area (Round Rock) and has always loved our beautiful city. She has been cutting hair for nine years and is a strong supporter of the barber culture. When not working, Courtney and sweetie Michael enjoy spending time with their two rescue dogs (Mac and Charlie...names familiar?). They also enjoy family time since all of Courtney's family live close. We are excited Courtney is a great part of the Good Life Family.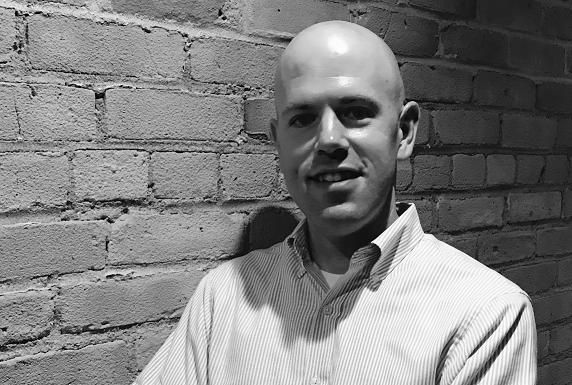 Russell Firestone
Barber
Russell is an Austin native, not so common these days. He has seen the city's skyline change over the years. The long upheld traditions by the barbering profession go hand-in- hand with Russell's classic personality. When he is not giving someone a straight razor shave or timeless, tapered haircut, you will find Russell dancing Balboa Swing. shaking up a classic cocktail from his home bar, or spending time with his family and friends. If you're in need of a classic haircut or great shave, Russell will be more than happy to help you look and feel your best.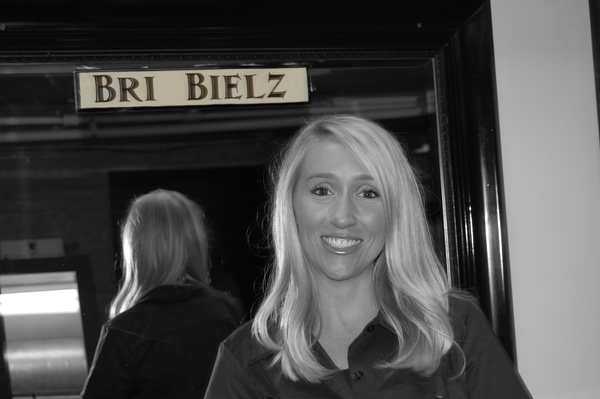 Bri Bielz
Barber
Bri has been with The Good Life team for nearing 5 years (8 years experience in Ohio). Bri is great with all types of men's haircuts (excellent fades). Bri and her hubby Travis are gym rats and say they need the workouts with all of Austin's great restaurant choices (she can be your restaurant guide). Bri is enjoying Austin's warm weather and great culture.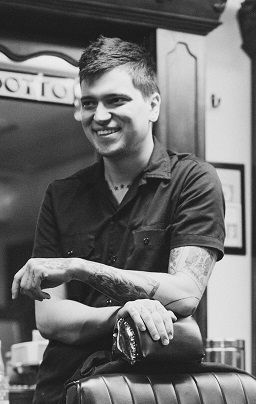 Parker James
Barber
Parker James started his barber career in Houston, Texas. He can do all cuts from a taper fade to a short shag but please don't ask him to cut long layers. He also has a passion for shaving. He is a laid back guy who likes to play his guitar, ride his new motorcycle and feels like he is destined to be in Austin.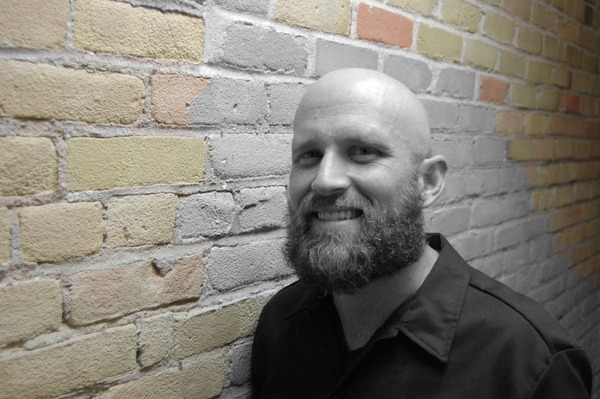 Ryan Vidotto
Barber
Ryan Vidotto takes great pride in his barbering skills and meticulously works to make sure every cut is what the client wants. Ryan has been barbering for 14 years. He has lots of interests but is most passionate about his wonderful family (boys Blane 13 and Wyatt 7 and lovely wife Mandy). Ryan is a big MMA fan, likes golf, fishing and camping and friends.